If you have Marketing online Certifications:
–  You will have more professional credibility.
Some Certifications let you put their badges on your website, profiles, etc…
Having a Certification badge in your Linkedin profile gives you 6x the average profile views of someone without the badge.
Also the Certifications help you to appear in their Directories so that your potential customers could find you to work for themselves or their company.
– Get more money.
You can get a betther job and increase your salary.
Why Take a Certification?
Get educated.
The business world moves fast. Each certification is loaded with on-demand classes built by inbound experts, ready to get you on the track to success. After all, knowledge is power.
Get connected.
They say you're only as good as your network. Earning certifications  opens you up to a network of thousands of other professionals just like you.
Get hired.
You'll learn the skills employers are looking for. Get certified to gain access to exclusive job boards. Your resume will never be the same.
How others have grown with Marketing online Certifications
Listen to some people who have successfully achieved their goals, turned their passions into reality and grown their careers or businesses.

See how Seyi Ayinla turned her hobby into a business helping Nigerian couples in the UK plan their perfect weddings.

Learn how Jonathon Blackburn transformed his business.

Discover how Adam, a barber from Birmingham, grew his website.
Here you have some examples of the Certifications:
Google Partners
Google Partner certification program provides AdWords qualifications to individuals and agencies so that they could pass Google's exams. To become AdWords certified, you'll need to pass the AdWords Fundamentals exam and one of the other Advanced AdWords exams, e.g. Search Advertising, Display Advertising, Video Advertising, Shopping Advertising, Mobile Advertising. The overall certifications consist of the 7 essential exams to become certified as a Google Partner Professional:
Google AdWords Fundamentals
Google Search Advertising
Google Display Advertising (GDN – Google Display Network)
Google Video Advertising
Google Shopping Advertising
Google Mobile Advertising
Google Analytics Certification (GAIQ – Google Analytics Individual Qualification)
Visit the Google Partners Portal here.
Individual Certification and acreditations
Agency Directory of Google Partner
Hubspot
More info about Hubspot Certifications:
– https://academy.hubspot.com/certification
– http://academy.hubspot.com/certification-test
Hootsuite
Social media consultants Directory
Microsoft – Bing Ads
Profesional individual acreditation
Partner directory de Bing Ads Accredited Professional
Woorank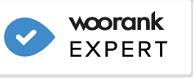 Google Marketing Platform
Is a program that demonstrates a user's knowledge and skills in DoubleClick Studio by passing an online exam. It distinguishes them as highly skilled in creating innovative, inventive and high-performing Rich Media ads. It's also a tool used to create rich media ads that are trafficked through DoubleClick for Advertisers (DFA) and DoubleClick for Publishers (DFP).
Recognized by
| | | | | | |
| --- | --- | --- | --- | --- | --- |
| | | | | | |